High Quality
Rescue Equipment
Leading supplier of helicopter rescue equipment
to skilled SAR units in more than 40 countries.
Innovative 
Product Portfolio
Search and Rescue (SAR) helicopter units will find everything they need to search for and provision of people in aid at Lite Flite. The popular and market leading Quick Release Box and the rest of our product portfolio have all been designed to secure the safety of the winchman, helicopter, casualty and everyone else involved.
50 years of experience
INNOVATION
SINCE 1968
LITE FLITE is domiciled at Kolding Airport, EKVD, in Jutland the mainland of Denmark. In our modern facilities we produce, repair and maintain a lot of aircraft related items for customers all over the world.
Our helicopter rescue equipment is in service with skilled SAR units in more than 40 countries.
Lite Flite is represented by distributors in Norway, Lithuania, France, South Africa, Hong Kong, Singapore, Brunei, Indonesia, Malaysia, Thailand, Sri Lanka, Oman, United Arabic Emirates.
We are proud to say that we have happy customers in the rest of the world as well.
Said by our
Happy Customers
"We have been using Lite Flite for a good number of years for role equipment fitted to our aircraft. Lite Flite have always been helpful, responsive and willing to go that extra mile to ensure our requirements are always met, whilst maintaining the high quality of their products.
I would have no problem recommending Lite Flite looking for someone to supply role equipment to meet all their needs"
Mick Murphy, British International Helicopters – Currently operating in the Falkland Islands
"As the UKSAR Survival Equipment Coordinator it is a pleasure to work with Lite Flite products and to deal with the company on a regular basis. As responsible for training individuals on the maintenance and care of the QRB, Crewman's Harness and a number of other SAR items and following the Component Maintenance Manuals couldn't be easier. These items are fantastic to work with and the build quality is second to none."
Graham Alecock-Smith, UK SAR Survival Equipment Coordinator/SME, Bristow Search & Rescue
"Cobham Helicopter Academy offers bespoke military and civilian specialist helicopter training, to customers world-wide, across a variety of roles. Since its inception three years ago, we have exclusively used Lite Flite equipment for all types of crew training.  Lite Flite equipment is class leading.  It is robust, easy to service and comfortable to wear, even for the longer periods often required during instructional sorties, it is also simple to size and fit, something very important for basic students.  The winching harness and QRB are class leading.  Easy to fit, comfortable to wear and very robust.  The QRB is simple to service even after immersion in water and we often use it on multiple back-to-back sorties.
Customer service is another bonus.  Lite Flite have always been keen to work with us to develop and modify equipment to the specifications we need.  They have also provided equipment at short notice.  Thomas has always been a pleasure to deal with."
Andrew Catterall, Senior Rearcrew Instructor, Cobham Aviation Services UK
"Bristow SAR has been using Lite Flite products for many years.  The level of service, high quality products and simplicity of use, make Lite Flite a go to partner for winching equipment for Bristow SAR."
Alec Aspden, Bristow Helicopters, UK SAR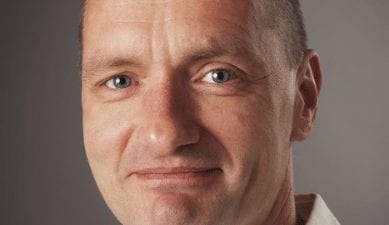 As part of Lite Flites ongoing development and move towards future standards and requirements, Thomas Knudstrup has been appointed new CEO / Managing Director. Former CEO Søs Holstein has handed over this position and is excited and says she is "confident that this...